Just $43.00 per month per line
(extensions are free)
Designed for Tax Offices by Tax Offices!
Front Office is a cloud-based VOIP phone system with specific features for tax offices both large and small.
Drawing on 25 years of experience working with tax offices, we design your Front Office to meet your unique needs. We build it, set it up, and tweak it until it works just the way you want.
Front Office integrates seamlessly with the TaxInfoline and our new TaxInfoNet app, so your clients can get the current status of Federal and State tax returns even bank products.
Pricing designed for tax offices. Tax offices are mostly seasonal and do not need all the phones they use in February and March the rest of the year.  Look at your current phone bill if you are paying more than $43 dollars a month for everything, including taxes and other fees,  we should talk.
Front Office is constantly evolving with the needs of our users. So don't be shy, if you have an idea let us know, we are anxious to hear from you.
Call Center Features
Auto Attendant, Conference Calls, Call Queuing and dozens of other features to meet your needs-and your clients.

Texting
Send and receive individual messages as well as group campaigns. Send documents as well.(Ask about Front Office Premium for more enhanced features)

Tax InfoLine integration
Integrated with Tax Infoline, clients can get the current status of their federal and state tax returns and/or bank products. Support for ATX, Crosslink, Drake, Jackson Hewitt, Taxwise, uTax and more.

CRM manage all clients communication, automatically log calls, texts and voicemails. CRM automatically creates new records for unknown callers.

Message Transcription
English and Spanish voicemail messages can be transcribed to text and emailed to you along with the recordings with translations if needed.

Professionally Recorded Greeting
Make a great impression with the very first call. Set the tone for a lasting relationship.

Hold Messages
Music or custom messages tailored for you with tax tips, IRS notifications and more.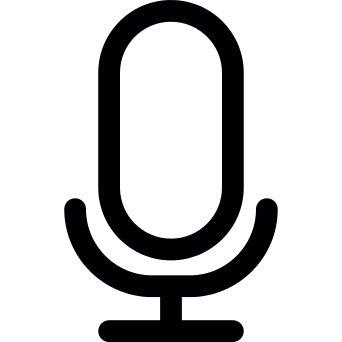 Call Recording
Inbound and outbound calls can be automatically recorded, helping you eliminate Errors and Omissions claims.

Reports
Get up to the minute call details, including call volume, caller details, and call durations.

Schedule changes
Change your forwarding schedule over the web, and take advantage of our after-hours and weekend call handling.

Get Started
With just an internet connection, your support representative will be there to help you get set up and offer suggestions to improve the effectiveness of Front Office.

Coaching
Train new employees by listening in to calls with your clients. Whisper feature allows you to give advice and answers to employees without clients hearing.
I'm going bananas trying to figure all this out. I have QUESTIONS, aka Bananas, so I'll just toss out a few of them…
Cloud-based stuff
How It Works
What do I have to do?
Cloud-based stuff
First : I really don't understand this cloud-based stuff. How is it going to help me?
That's an easy one. Just remember a few numbers …
30% to 50% – what the typical user will save monthly over traditional wireline carriers
90% – what many users find the initial savings are compared to traditional telephone systems
… and the best part is (yes, there's more!)
Power outages – storms, errant squirrels in the transformers – have little to no effect on your phone lines. Work continues, and everyone is happy.
PLUS
The dashboard allows you to keep multiple locations in one system, including your traveling or remote workers.
AND
Since you have no equipment to maintain, there is no single point of failure.
AND, one more thing
If you aren't happy we aren't either, and we'll work with you until you are completely satisfied with your Front Office system. But, if you decide it's not for you, just let us know. We will help you switch to your preferred provider and there will be no more financial obligation. Versicom Communications stands by its guarantee.

A cloud-based system has many benefits; only you can determine which are more important to you. Ask us, we'll help you evaluate them.
How It Works
What do I have to do?